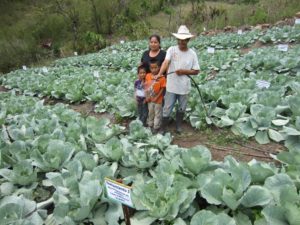 Ever since its inception in 1973, CATIE (the Tropical Agricultural Research and Higher Education Center) has supported countries to enrich their rural populations' quality of life, as well as addressing agricultural issues and improving natural resources management.
Celebrating its 45th anniversary this year, CATIE continues to remain focused on generating and disseminating knowledge, putting it into practice and encouraging the adoption of relevant ideas, which has led to it being known as a regional research platform and an internationally recognized higher education institution.
As a CGIAR Research Program on Forests, Trees and Agroforestry (FTA) partner institution, CATIE provides the program with a solid science-based approach across the diverse communities in which it engages, as well as the applicability and transference of knowledge to countries and communities through the development of projects and pilot programs.
CATIE works in food security, forest management, gender, agroforestry, value chain and agribusiness, sustainable livestock production, environmental economics, and territorial approaches. Providing solutions for development, sustainable agriculture and natural resources management in Latin American and Caribbean territories, and improving human wellbeing, have been the driving force behind CATIE's work in the region over the past 45 years, in coordination with key national, regional, and international partners, combining post graduate education, research and innovation.
"CATIE has become an ally to the region's countries as it constantly generates new knowledge, making it available, with the finality of facing existing challenges and achieving acquired commitments at an environmental, economic and social level," said CATIE Director General Muhammad Ibrahim.
In terms of higher education, CATIE has seen 2,530 professionals graduate with master's and doctoral degrees, and has trained more than 70,000 people in various fields related to sustainable agriculture development and natural resources conservation.
"Through our students' thesis and graduation projects, we make important contributions to countries of the region, giving an answer to problems and real necessities; additionally, once they have graduated and become professionals, they go back to their countries willing to work for the most vulnerable populations," said Isabel Gutiérrez, Dean of the Postgraduate School of CATIE.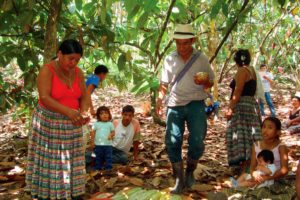 The research itself has also had important results, positively affecting the quality of life of thousands of rural families. CATIE is seen as a pioneer institution in terms of encouraging agricultural production that at the same time allows for the conservation of ecosystem services through agroforestry systems.
CATIE has spread sustainable forest management throughout Latin American countries generated knowledge for the establishment of forest plantations, worked to simplify national policies to encourage the forest sector and provided the region with high quality forest seeds.
It has also promoted water management and conservation, working on the governance of water basins. Knowledge generated on the subject of silvopastoral systems is being used in the region as a base for Nationally Appropriate Mitigation Actions (NAMAs) and livestock policies for lower greenhouse gas emissions.
CATIE has conserved thousands of genetic resources for coffee, cocoa and other crops that are great importance for food security in its germplasm collections. In the case of coffee and cocoa, some of the resources have been used to generate new varieties that are more tolerant to disease, more productive and of higher quality.
CATIE has supported the elaboration of policies for countries in the region on issues related to REDD+, climate change adaptation and mitigation, and agriculture and sustainable livestock. It has generated tools and knowledge related to the environmental economy that promote policies and incentives to conserve natural resources and capture carbon.
Francisco Alpízar, Director of the Research Directorate for Green and Inclusive Development, said the role CATIE plays had been developed jointly with local and international partners in a participative and interdisciplinary way.
Meanwhile, Ibrahim noted that CATIE's vision over the coming years would focus on offering leadership in the generation of 'agents of change' and in search of answers to multiple challenges facing region and the world, which have been emphasized in the Sustainable Development Goals and the United Nations Framework Convention on Climate Change.
For more information, contact CATIE communicator Karla Salazar Leiva at karla.salazar@catie.ac.cr.