Unsustainable human activities affect at least three billion people, degrading soil and lands, increasing biodiversity loss, water scarcity, and exposing rural livelihoods to greater risks. Forest and landscape restoration (FLR) provides a collective approach to dealing with the major environmental challenges through context-specific interventions.
These interventions can be very different, varying in trajectory, costs, and distinct outcomes, both economic and social.
For ten years FLR has been a key focus of the CGIAR Research Program on Forests, Trees and Agroforestry (FTA), the largest research-for-development partnership in the world. FLR enhances the roles of forests, trees and agroforestry in sustainable development and sustainable food systems, and addresses climate change.
As part of "FTA's highlights of a decade," a new series focusing on its main results since being established in 2011, the FTA program is now publishing the volume on Forest and Landscape Restoration.
FTA began in 2011, the same year the Bonn Challenge was launched, and since then the program has played an important role in shaping the global restoration agenda. This includes a variety of results and products that various stakeholders mobilize for impact: innovative approaches to design, implement and monitor FLR interventions; production of scientific evidence and perspectives on controversial issues; and development of conceptual and assessment frameworks; and diagnostics to guide restoration policy and practice. FTA has provided essential entry points for researchers, practitioners and decision makers — both from the top down and the bottom up — across a range of sectors and disciplines that are affected by FLR.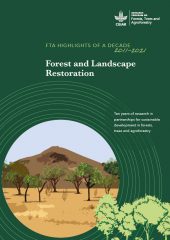 The many different results and outputs highlighted in this publication will contribute to the implementation of the UN Decade on Ecosystem Restoration 2021–2030.
FLR projects address issues such as land tenure and multi-stakeholder engagement.
FLR has four main goals:
Rather than being a goal, FLR is the means to achieve many goals.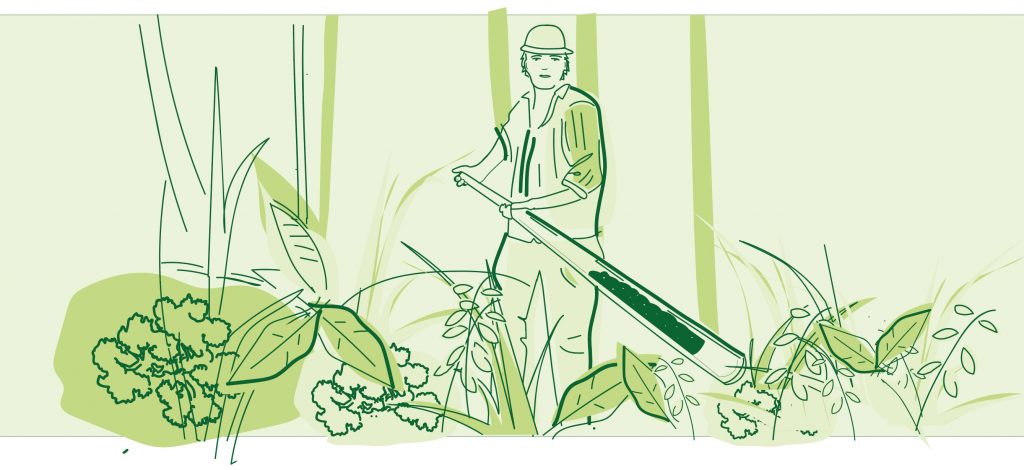 ---
---
Photos from the volume (credits can be found in the pdf)
FLR seeks to optimize environmental and socioeconomic needs and people's aspirations by combining various restoration activities within the landscape. These include promoting natural forest regrowth, establishing commercial tree plantations (as well as small-scale plantations for fuelwood) and agroforestry and agricultural systems, and conserving native ecosystems. All of these depend on context and local objectives  (see figure below).

The red line represents the "forest transition curve," along which restorative activities are implemented along this curve. These include: native habitat conservation, natural forest regrowth, commercial tree plantations, woodlots, enrichment plantings, and agroforestry systems, along with soil restoration and conservation measures.
This FTA publication outlines the 6 principles of FLR (see figure below):
Focus on landscapes
Engage stakeholders and support participatory governance
Restore multiple functions for multiple benefits
Maintain and enhance natural ecosystems within landscapes
Tailor to the local context using a variety of approaches
Manage adaptively for long-term resilience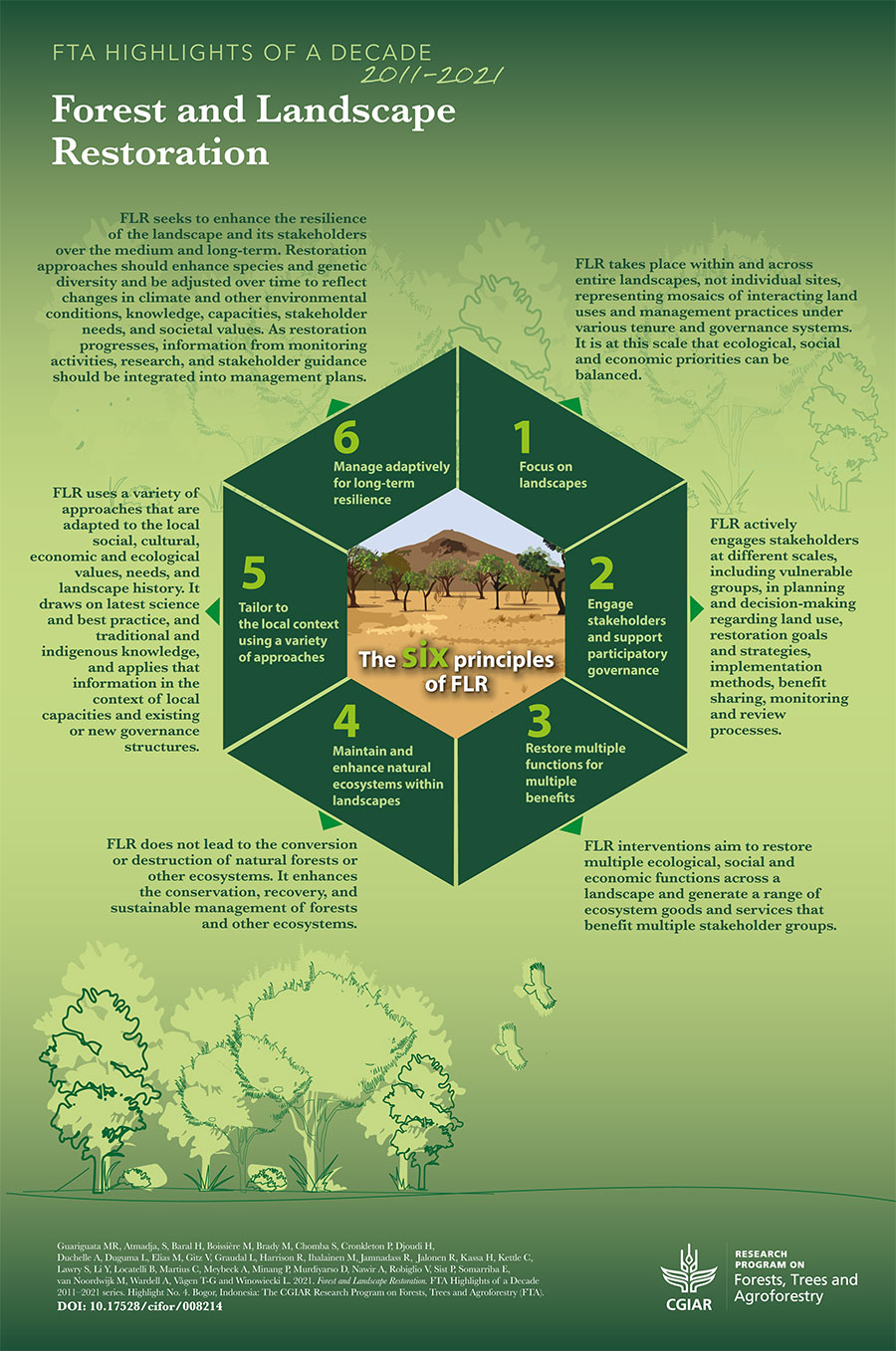 Key FTA initiatives on FLR have contributed to 1) restoration science; 2) global narratives, strategies and discourses; 3) policy and governance; 4) actors on the ground and 5) national and international dialogues.
Download the publication to find out how future initiatives can build on FTA results and work in a way that ensures social inclusiveness, respect for traditional knowledge, cross-sector approaches, and capacity building.