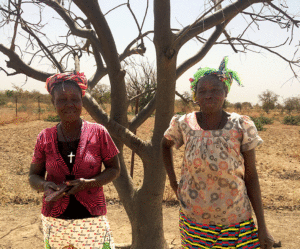 Not all farmers are able to adopt or benefit from landscape restoration practices equally. A research initiative highlights how inclusive initiatives have the potential to improve both the environment and the lives of women and their communities.
Gender disparity in landscape restoration 
Amid degradation of their natural resources, farmers in Burkina Faso's Oubritenga province, in the country's central Plateau, are adopting various practices to restore their lands. Landscape restoration enhances soil fertility and facilitates the establishment of trees that can provide benefits for human well-being as well as the environment.
The techniques include the creation of stone barriers to slow water flow and prevent runoff, agroforestry techniques, assisted natural regeneration of valued trees in fields, and the creation of small zaï pits to retain water and soil nutrients for crop growth. The problem is that not all farmers are able to adopt or benefit from these practices equally.
New research conducted by Master's students from the University of Ouagadougou cosupervised by Bioversity International and other partners from Burkina Faso considers the various barriers women face in restoring their lands and landscapes to support their equitable participation in restoration initiatives for the benefit of the entire community.
Entrenched gender norms make it difficult for women to obtain the same opportunities as men to implement restoration practices. Gender plays an important role in determining who does what, who makes decisions, and who has access to resources and other assets, including benefits from restoration initiatives. Gender, however, is not the sole factor that determines who will implement and potentially benefit from landscape restoration practices. Whether a woman is married, where her husband resides, whether her husband has allocated her plots that are large enough to adopt agroforestry practices, and even whether the woman has adult male children can all greatly influence the probability of a woman implementing restoration practices and gaining some of the benefits.
In the study sites, farmers need to vouch for each other and women tend not to be considered eligible participants. Yet, not all women face the same exclusions. Women farmers who have a male head present in their household may be considered eligible, and can obtain access to material and financial resources, as well as training to apply restoration practices. This means that, unless they have an adult son, widows and wives of migrated husbands are particularly disadvantaged.
Read more: Gender at the center of Bioversity International's research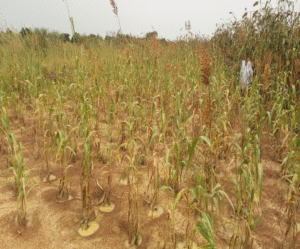 Inclusive initiatives go beyond trees
By studying the approach of Association Tiipaalga – an NGO that has been supporting restoration in the country since 2006 – Master's students from the University of Ouagadougou are identifying good practices from restoration initiatives trying to promote gender equality. The NGO is working to secure access to land for women's self-help groups, composed primarily of widows and young women. It is helping these groups fence off their land to promote natural regeneration and plant certain species of trees and crops that can offer the women income-generating opportunities.
Moreover, it is organizing exposure visits for women and men farmers to visit villages in other parts of the country where restoration practices are being implemented, allowing farmers to learn from each other. The initiative is also supporting women in building improved cookstoves that require less fuelwood – saving women's time collecting the fuelwood and reducing forest degradation – and to access microcredit to pursue income-generating activities such as trade, horticulture, and processing of non-timber forest products. Most importantly, collectively having access to land is enabling women to strengthen their social ties, cultivate vegetables and increase their incomes.
In addition to material gains, women have also built greater confidence and have become more vocal when it comes to accessing or managing natural resources in their village. During village meetings, for example, they are stating their opinions, and may even express ideas that contradict those of the men – which was something unheard of in the past. Women are also reporting having a greater say within their household on what to grow and what agricultural techniques to adopt in their fields as a result of their participation in restoration initiatives. Moreover, the provision of tools and equipment has freed up some of the energy and time, which the women can now invest in activities that foster their personal development. Many have chosen to learn to read, others are learning about family planning, sanitation and keeping their households healthy.
As one of the participants, Ms Kabore Minata puts it, "Thanks to these efforts, we women were able to have land, even if only on loan, and tools to cultivate crops. Were it not for these interventions, this would be only a dream because [as a woman having married into this village] I am considered a stranger here. Aside from a small parcel of land for growing condiments, what else could a woman like me have had otherwise?"
This article was originally published by Bioversity International. 
---
The University of Ouagadougou, Association Tiipaalga, and Burkina Faso's National Tree Seed Center partnered with Bioversity International on this initiative.
This research was carried out by Adidjata Ouédraogo and Safietou Tiendrebeogo, Master's students at Université de Ouagadougou, in the context of the project 'Nutrition‐sensitive forest restoration to enhance adaptive capacity of rural communities in Burkina Faso', led by Bioversity International. This research component has also received the support of Association Tiipaalga and the Centre National de Semences Forestières. The project is funded by the Austrian Development Agency.
This resesarch was conducted as part of the CGIAR Research Program on Forests, Trees and Agroforestry, and is supported by contributors to the CGIAR Trust Fund.