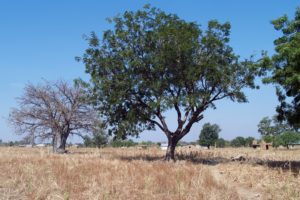 Raising awareness of gender equity and equality is critical for Africa's future, with workshops like one held recently in Ghana an important contribution.
Almost two dozen representatives from Ghanaian development agencies working in partnership with the World Agroforestry Centre (ICRAF) in northern Ghana gathered in the city of Bolgatanga on Nov. 13, 2018 for a training workshop titled Social and Gender Dynamics and their Importance for Improving Resilience and Livelihoods.
The participants expressed a strong interest in learning more about gender equity and equality so that they could integrate the concepts into agricultural and natural resource management. Given the often-sensitive nature of the issues and that male participants outnumbered females at 15 to 11, discussions were at times lively.
A few of the men said they were uneasy with the notions of gender equity and equality, if that meant women would have the 'same status as men' or expect their husbands to take on household tasks such as bathing children or cooking, or abruptly challenge traditional and cultural values.
ICRAF gender specialist Ana Maria Paez, who facilitated the workshop, explained that 'gender equity' was a 'process of being fair to women and men' through strategies and measures that 'compensate for women's historical and social disadvantages that prevent women and men from otherwise operating on a level playing field'.
"Gender equity leads to equality," she told participants, distinguishing it from gender equality, which is a 'state, an ideal outcome'. "Gender equality refers to equal enjoyment by women, girls, boys and men of opportunities, resources and rewards. A critical aspect of promoting gender equality is the empowerment of women, with a focus on identifying and redressing power imbalances."
The workshop was hosted by Emilie Smith Dumont, coordinator of the West Africa Forest–Farm Interface (WAFFI) project in Burkina Faso and Ghana. She is also the Ghana focal point for the ambitious, five-year Regreening Africa project funded by the European Union.
The WAFFI project is led by the Center for International Forestry Research (CIFOR) in collaboration with ICRAF and Tree Aid with support from the International Fund for Agricultural Development. WAFFI aims to identify practices and policy actions that improve the income and food security of smallholders in Burkina Faso and Ghana through integrated forest and tree management systems that are environmentally sound and socially equitable.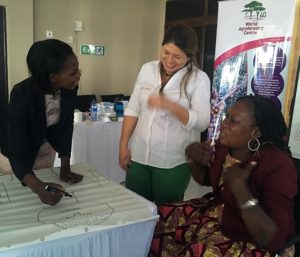 Regreening Africa seeks to reverse land degradation among 500,000 households across 1 million hectares in eight countries in Sub-Saharan Africa. Incorporating trees into crop land, communal land and pastoral areas can reclaim Africa's degraded landscapes. In Ghana, the work is led by World Vision in collaboration with ICRAF and Catholic Relief Services.
"Our purpose was to bring people together to find ways to fully integrate and promote gender issues and transformation into projects," said Smith Dumont. "The context is land restoration at the forest–farm interface because there is a very strong gendered role around trees in landscapes.
"This kind of collaboration is extremely important for improving livelihoods: we know that trees contribute greatly to livelihoods. We have found from our work that family cohesion increases resilience of households and that all goes back to more balanced gender relations."
Among other themes, participants engaged in extensive, and often intensive, discussions about the difference between gender, which is a social construct, and sex, which pertains to physical characteristics, as well as on processes of gender transformation and, thus, societal change.
One of the more colorful sessions involved male participants drawing and describing what they would consider the 'ideal woman' and female participants doing the same for an 'ideal man'. This led to animated discussions, closely analyzing some of the stereotypes of men and women revealed by the drawings.
But the over-arching theme of the workshop and the key messages that emerged had most to do with analyses of gender in agriculture, including divisions of labour, access to, and control of, resources and their benefits, based on findings from WAFFI.
The discussion revealed how gender influences many aspects of the management of farms, households, trees and forests in communities.
Participants also looked at specific issues that were particularly relevant for their project work in northern Ghana, including tree management and landscape restoration, soil and water conservation, and ways to ensure equitable representation of men and women in project planning, implementation and monitoring.
They also examined how gender awareness is, or is not, already integrated into their activities in community forestry, value chains and market access, local governance, and agricultural productivity.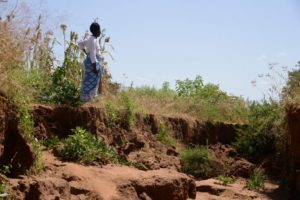 From the discussions, they distilled some tangible ways to be more responsive to gender issues in their activities.
For community forestry, participants proposed several actions. First, bush fires are an annual and serious problem in northern Ghana. More sensitization and training should be undertaken with women to empower them to prevent, control and manage burning. Second, policies are needed to grant access to land and natural resources to women, starting at the community level.
For local governance, instead of inviting chiefs, heads of departments or their representatives to public meetings and paying no attention to how many of these were male or female, women's groups should be expressly invited.
For agricultural productivity, the Ministry of Food and Agriculture needs to train more female agricultural extension officers to ensure that there are enough appropriate staff to provide female farmers with the advice they need, noting that when new technologies are passed on to farmers, women tend to follow protocols more diligently than their male counterparts. Second, the ministry should ensure that when demonstration plots are set up in a district at least one should be managed by a woman; and ensure women had access to farm inputs, such as high-quality germplasm and, indeed, also become leaders in the field.
For access to market and value chains, the workshop proposed that women's production and processing groups need help to build their sustainability through village savings and loans groups, which would allow them to mobilize funds to invest in labour-saving technologies, such as threshers. Second, women should be encouraged to take up leadership roles in community-based organizations.
By Joan Baxter, originally published at ICRAF's Agroforestry World. 
---
Partners supporting the gender workshop included CIFOR, Catholic Relief Services, Economics of Land Degradation, the European Union, Tree Aid and World Vision.
This story was produced with the financial support of the European Union. Its contents are the sole responsibility of the Regreening Africa project and do not necessarily reflect the views of the European Union.
Produced by World Agroforestry Centre as part of the CGIAR Research Program on Forests, Trees and Agroforestry (FTA), which is supported by the CGIAR Trust Fund.