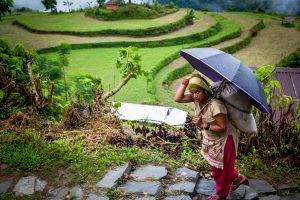 Our planet is in the midst of an ecological emergency, according to several recent reports. Deteriorating biodiversity is putting food security, economies as well as human health and well-being at risk.
Reversing this ecological decline requires restoration initiatives to incorporate the needs, interests and knowledge of both men and women.
This month, the Intergovernmental Science-Policy Platform on Biodiversity and Ecosystem Services (IPBES) released a global assessment finding that the health of ecosystems is deteriorating more rapidly than ever.
This is happening despite the efforts of several global restoration initiatives. Scientists say that such alliances would be more successful if they were more equitable.
"Not accounting for gender in restoration is equal to ignoring 50 percent of the population," said Iliana Monterroso Ibarra, co-coordinator of gender and social inclusion research at the Center for International Forestry Research (CIFOR). "On the other hand, restoration processes that include both women and men can learn and benefit from their different knowledge and practices, making the process more efficient."
Monterroso and other experts from the CGIAR Research Program on Forest, Trees and Agroforestry (FTA) shared research on the value of gender-responsive restoration work during a recent workshop organized by UN-Women and the Secretariat of the Convention on Biological Diversity. The workshop set out to gather input for a new, gender-responsive Global Biodiversity Framework, which is to guide the countries adhering to the Convention on Biological Diversity once the current Aichi targets lapse in 2020.
According to Tanya McGregor, gender program officer at the Secretariat of the Convention on Biological Diversity, there is substantial interest in, and engagement on, addressing gender issues among country parties and stakeholders involved in implementing the convention.
"We still need to build capacity and clarify what types of objectives and actions may be most appropriate to advance gender-responsive approaches to biodiversity conservation and sustainable use in the context of the new framework," she said.
Read also: Gender equality in agricultural development starts with understanding complexity
Gender lessons from REDD+
FTA has long-standing experience with research on incorporating gender dimensions into forest landscape restoration. The program's research has shown that reaching desired social and environmental outcomes from ecosystem restoration hinges on the contribution and cooperation of the women and men who depend on these ecosystems for their livelihoods.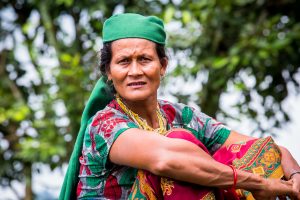 After more than 15 years of implementation, the REDD+ initiative in particular can provide important clues, according to scientists. Although REDD+ is primarily a mechanism for reducing carbon emissions from forests, it does offer lessons on what implications such a long-term, on-the-ground effort has for gender equality and women's empowerment.
"The first lesson to highlight is the need to account for different interests, needs, values and behavior of both men and women around land and resources. For example, we have learned that so-called gender-neutral initiatives – really meaning initiatives that ignore the issue – risk perpetuating social differences and creating inequities," Monterroso said.
Also, excluding either men or women will influence their willingness to participate over time, risking not only opportunities to strengthen their livelihoods, but also the potential for sustainable restoration.
The second lesson is related to putting in place the right safeguards to increase the chances for successful implementation of the post-2020 Global Biodiversity Framework. Such measures include understanding whether women and men have secure rights to the land being restored, making sure that restoration work does not rely disproportionately on women's labor, and finally recognizing existing governance structures that determine how men and women participate in decision-making processes.
"Ensuring the participation of all kinds of groups allows for an implementation that provides more benefits on the ground, not accumulating only for some," Monterroso said.
Read also: The Gender Equality in Research Scale: A tool for monitoring and encouraging progress on gender integration in research for and in development
Starting points for biodiversity conservation
Understanding and acknowledging the importance of gender-responsive restoration work is only the first step. Second comes the question of how to make these insights operational for the countries tasked with implementing the post-2020 framework.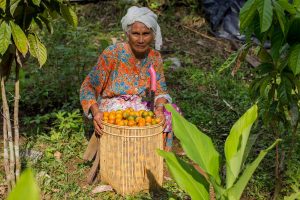 "We have to be very careful – not only in the design, but also in the implementation – to understand where gender considerations are important," said Monterroso.
She explained that REDD+ experiences show that sometimes, communities and customary practices are actually highly equitable, but it is during the implementation of restoration initiatives that implementing institutions – particularly governments – can introduce inequities. Therefore, building the capacity of government officials is important, as is ensuring that they have the right tools to incorporate gender-responsive methods.
Relatedly, operationalization of the post-2020 framework is underpinned by selecting the right indicators. They need to be designed to capture data that shows the different roles and contributions women and men have in the process toward meeting the targets, she explained.
"It is not enough to count how many men and women participate in projects – we need to better understand issues such as unequal access to and control over land and productive resources as well as decision making, not only to be able to assess progress across different dimensions of gender equality but also as part of the moral imperative to leave no one behind" she said.
Finally, governance structures that implement the framework must themselves have gender equitable and inclusive processes. Monterroso: "To dream big, as they say, we need to make sure that these institutions are 50 percent women and are allocating leadership positions to women."
An inclusive process
The FTA team noted that the recent workshop represents the kind of inclusive, multi-stakeholder process necessary to ensure that appropriate gender lessons can be identified, discussed and included going forward. Governments, multilateral and international organizations, research institutions as well as indigenous and women organizations were active in the workshop dialogue, bringing forth the right evidence and underscoring their commitment.
"The importance of including gender considerations is about more than whether the targets will be met – it's making sure that we're making the changes that these broader conventions, like the Convention on Biological Diversity and the Sustainable Development Goals, are calling upon us to promote – to achieve more equitable development that involves everyone in the process."
By Marianne Gadeberg, communications specialist.
---
This work is part of the CGIAR Research Program on Forests, Trees and Agroforestry (FTA). FTA is the world's largest research for development program to enhance the role of forests, trees and agroforestry in sustainable development and food security and to address climate change. CIFOR leads FTA in partnership with Bioversity International, CATIE, CIRAD, INBAR, ICRAF and TBI. FTA's work is supported by the CGIAR Trust Fund.