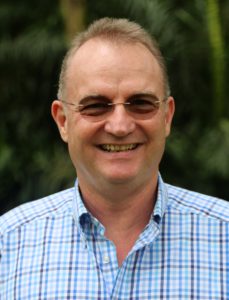 By Christopher Martius, Coordinator of the Flagship on Climate Change Adaptation and Mitigation of the CGIAR Research Program on Forests, Trees and Agroforestry (FTA).
For our research on climate change, we have proof that our partnerships do work – there is strong evidence from last year's assessment of the Global Comparative Study on REDD+, which was about our partners in different countries who did research with us.
Very often, national partners – from universities, NGOs and other organizations – work using the same methodology, each one in their country. Those that are new to the approach will get some training. We are thus able to apply the same methodology across countries and to compare the results.
Often in this process, partners improve their capacity and you can see that they raise their national profile. This model of cooperation is successful, and we call this the co-production of science model.
Good examples of this model are our links with: the Wondo Genet College of Forestry in Ethiopia and the Ethiopian Environment and Forestry Research Institute. In Vietnam, we collaborated closely with the Centre of Research and Development in Upland Areas (CERDA), an NGO; and in Peru, we with worked a private consultancy, Libélula Comunicación Ambiente y Desarrollo, and analyzed media coverage of REDD+ in the country. And we have many more best practices like this.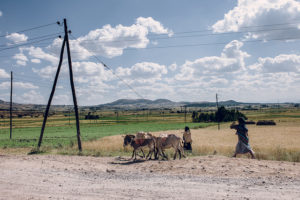 Of course, we also have many partnerships with universities in Europe, the US and in Australia. As Flagship 4, we maintain a long-standing relationship with the University of Wageningen, where we regularly send students from developing countries to study for PhDs.
We have similar arrangements with the Agricultural University of Ås in Norway, currently there is one student from Zambia and one from Ethiopia studying there. We work with several universities in the US such as Oregon State and North Carolina State. I am linked to the Center for Development Research (ZEF) at the University of Bonn, Germany. And these partnerships are expanding.
Under FTA, researchers created Terra-I, a tool that provides Global Forest Watch with local data. This was led by  the International Center for Tropical Agriculture (CIAT). A good example for a partnership in the political sphere can be found in the LUWES/LUMENS collaboration with governance institutions in the Indonesian provinces.
We have developed strong ties with GIZ (Gesellschaft für Internationale Zusammenarbeit) in Kenya, Indonesia and Tajikistan. In Kenya, we collaborate on the so-called water tower project, in Indonesia on agroforestry and in Tajikistan the link is forestry and migration. These partners appreciate this collaboration as it brings input from our research efforts into their work.
I look forward to new partnerships, with the International Institute for Applied Systems Sciences (IIASA)'s GLOBIOM for example – a global model to assess competition for land use between agriculture, bioenergy and forestry. This will be about developing scenarios for specific forest sites. We also plan to develop a new collaboration with Lancaster University in the UK, again on the water towers project in Kenya.
The partnerships that work well are the ones who continue over a long time. There is mutual trust and this helps us to work together even in rougher times. FTA Phase II has a duration of six years – I think we can achieve a lot in this time!