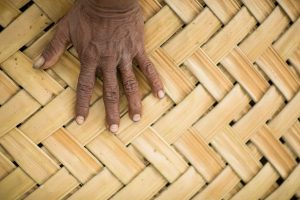 A CGIAR Research Program on Forests, Trees and Agroforestry (FTA) partner, the International Bamboo and Rattan Organisation (INBAR), has appointed Mr. Ali Mchumo as its new Director General.
Mr. Mchumo began his term as Director General of INBAR on April 1, 2019.
A Tanzanian national, Mr. Mchumo has extensive experience working in international organisations, and has a long diplomatic career. Tanzania is a bamboo-growing country, and a founding member of INBAR.
Mr. Mchumo has held three ministerial positions in Tanzania for eight years. He has also served as Ambassador of Tanzania to 10 foreign missions, including embassies in Canberra, London and Tokyo, as well as the United Nations Offices in Geneva and Vienna.
Prior to his appointment at INBAR, Mr. Mchumo was the Managing Director of the Common Fund for Commodities (CFC) for eight years in two terms, during which he was involved in financing a number of important bamboo and rattan projects with INBAR, in its capacity as the International Commodity Body for Bamboo and Rattan.
FTA congratulates Mr. Mchumo on his appointment and looks forward to continued partnership with INBAR.
---
The CGIAR Research Program on Forests, Trees and Agroforestry (FTA) is the world's largest research for development program to enhance the role of forests, trees and agroforestry in sustainable development and food security and to address climate change. CIFOR leads FTA in partnership with Bioversity International, CATIE, CIRAD, ICRAF, INBAR and TBI. FTA's work is supported by the CGIAR Trust Fund.