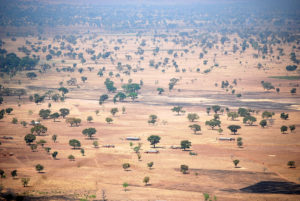 Study in Ghana and Burkina Faso finds an entry point for landscape approaches in natural resource management schemes.
Landscape approaches provide a framework to find solutions to social, environmental and economic challenges in Africa. In the past, sectoral approaches were often used to manage land, but more and more experts agree that integrated approaches are needed to ensure that landscapes are managed sustainably.
With this kind of approach, a landscape would be managed in such a way that it provides environmental services for more than one group or sector. For example, a single landscape could be managed in an integrated way to become a source of water for local communities and agriculture, provide trees for timber, support local biodiversity and give shade for cocoa farming. In this way, integrated landscape approaches can also contribute to solving global environmental challenges such as biodiversity loss, food insecurity and climate change.
Read also: Stepping up to the challenge to end poverty and hunger without trashing the planet
Scientists from the University of Amsterdam (UvA) and Center for International Forestry Research (CIFOR) explored three established natural resource management schemes in the West African nations of Burkina Faso and Ghana to see if they could identify locally embedded entry points for implementing integrated landscape approaches.
"All three have interacting land uses, whether through agroforestry systems common throughout Burkina Faso, or a mosaic of wildlife reserves, food production and timber tree planting in Ghana," said researcher Mirjam Ros-Tonen from the University of Amsterdam.
"But they all face deforestation, biodiversity loss, climate change and persistent poverty," added Samson Foli, also from UvA.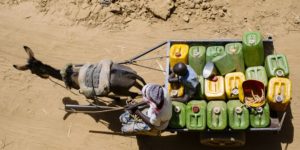 THREE SCHEMES, THREE RESULTS
All three schemes target landscape degradation and involve local communities. The Chantier d'Aménagement Forestier (CAF) scheme encompasses forest management sites across Burkina Faso.
In Ghana, the Modified Taungya System (MTS) aims to restore degraded forest reserves while allowing farmers to interplant food crops, and the Community Resource Management Areas (CREMAs) target wildlife conservation and livelihood diversification at the fringes of protected areas and wildlife reserves, through participatory natural resource management.
The team scored each scheme on five design principles for integrated landscape approaches derived from a previous study. These include extent of integration, adaptive management and continual learning, polycentric governance, multi-stakeholder involvement and capacity-building. The degree of alignment with these principles help identify the strengths and weaknesses of the schemes as entry points for landscape approaches.
"We found challenges in all areas to varying degrees. For example, we found that farmers in Ghana's MTS had a share in the timber revenues but little say in the design, implementation and running of the MTS," says Ros-Tonen.
"Secondly, farmers are unable to produce food on MTS lands after about three years when food crops do no longer survive under the shade of the canopy."
Read also: Forests as food: New report highlights important relationship between forest landscapes and healthy diets
The study shows that a lack of long-term funding and economic incentives threaten the program, while top-down governance arrangements stifle a genuine move toward more collaborative decision-making, power-sharing and institutional diversity.
In Burkina Faso, it was a similar story.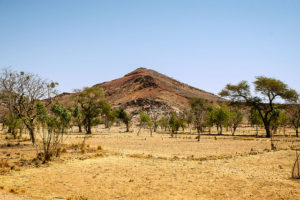 "In Burkina, the CAF scheme called for co-ops to be involved in decision-making, but a lot of the time local people don't have the resources to go or prepare for the meetings, so they don't attend," Foli says.
ONE SCHEME RISES TO THE TOP
Although these two schemes could succeed if improvements are made, Ghana's CREMA approach showed more potential.
"The CREMA does a better job at various levels by allowing people to be directly involved in conservation and natural resource use because they have total autonomy," Foli says.
"They have the liberty to do establish ecotourism initiatives, or game sanctuaries, or other income-generating and local capacity-building projects. Because they are empowered, they have a progressive trajectory, and with government assistance, they receive periodic training from the Forestry Commission or NGOs," he adds.
The study shows that the CREMA is the only scheme that explicitly deals with trade-offs between conservation and development aims. The CREMA was also found to take a more flexible approach compared to the other two schemes that have a more rigid decision-making structure.
The researchers found that government forestry and land-use planning institutions conduct conservation programs with little consideration for existing norms used by local people in conserving natural resources. Only the CREMA initiative takes local knowledge and practices for the conservation and sustainable use explicitly into account.
"But the CREMA isn't perfect. We found that all three schemes needed to have a monitoring and evaluation component. This is especially needed here, as all three have been established as a response to failure of past conservation strategies. So we need to know if they are fulfilling their set goals or not," Foli says.
MORE WORK AHEAD
The study also points to the need for continual learning and a management structure that can adapt to change. The researchers concluded that the CREMA can be improved by building platforms for the exchange and co-creation of knowledge and experimental learning at all levels. In other words, working toward a holistic landscape approach guided by an advanced set of the principles.
"We are also seeing more and more stakeholders becoming involved — NGOs, government, researchers, communities — and that's a good thing. But for any scheme to be successful, the community and local groups need a bigger voice," Foli says.
The researchers stress that a realistic perspective is needed to ensure integrated landscape approaches succeed, and that means being flexible in translating the guiding principles based on local context and conservation objectives.
By Suzanna Dayne, originally published at CIFOR's Forests News. 
---
This research forms part of the CGIAR Research Program on Forests, Trees and Agroforestry, which is supported by CGIAR Fund Donors.
This research was supported by the Conservation and Sustainable use of Tropical Forest Biodiversity program financed by the United States Agency for International Development (USAID) and WOTRO Science for Global Development/Food and Business Applied Research Fund through the TREEFARMS project.