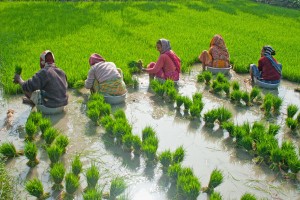 September was apparently a good month to get creative in the research community. Bioversity International received nearly 200 submissions for the photo competition Women and agricultural biodiversity. They chose to showcase the pictures on Facebook and the photos with the most likes were preselected for the final round of the contest. All the beautiful photos can be seen here.
Find out more about the competition at Bioversity International
CIFOR encouraged its audience to Think Forests and submit a 2 minute film on what forests mean for people today. More than 80 videos were submitted. The winning entry is called Our Land comes from Indonesia.
Watch the videos and find out more about the Think Forest competition at CIFOR.