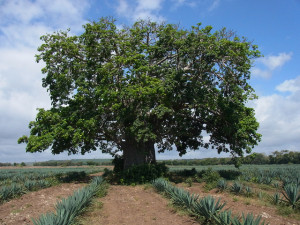 The renowned US magazine Christian Science Monitor has published an article on the benefits of agroforestry, picking up a 2013 study under the CGIAR Research Program on Forests, Trees and Agroforestry (FTA). Under the title "Using agroforestry to save the planet", the magazine explains how "agroforestry—the use of trees in farming—benefits both farmers and the environment." The article is a reprint from Food Tank, which portrays 16 organizations and projects that are using agroforestry principles to bring benefits to farmers, communities, and the environment.
According to a recent report by Biodiversity International, the Center for International Forestry Research, the World Agroforestry Centre, and the Australian Charles Sturt University, forests contribute to the livelihoods of more than 1.6 billion people. Yet, 30 percent of the world's forests are used primarily for the production of wood products.
Among those 16 projects, the article also mentions ICRAF and CIFOR for their achievements:
The World Agroforestry Centre, part of the CGIAR Consortium, works in Cameroon, China, India, Indonesia, Kenya, and Peru. The Centre helps smallholder farmers increase use of trees on their land in order to improve food security, nutrition, income, health, and environmental sustainability. Their research also includes working toward a more productive, diversified, integrated, and intensified agroforestry system that will benefit smallholder households.

The Center for International Forestry Research (CIFOR) addresses the problem of deforestation, which affects the livelihood of a quarter of the global population and endangers biodiversity. CIFOR works with communities in developing countries to help promote sustainability in the use and management of their forests.
Read the articles at Christian Science Monitor and Food Tank