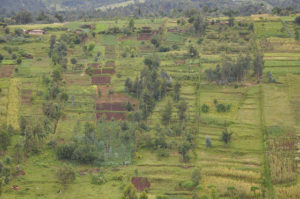 by Elizabeth Kahurani Kimani, originally posted at African Ecosystem Services Partnership
ICRAF hosted the first regional African Ecosystem Services Partnership (ESP) conference on 21-25 November 2016 in Nairobi, Kenya. ESP is an international network of scientists and practitioners working together in robust thematic working groups to generate and share knowledge on scientific discourse related to ecosystem services.
With the theme Ecosystem Services for SDGs in Africa, the conference had an attendance of 170 people from 28 countries, majority from Africa. "This conference aimed to enhance the participation of Africans within ESP and also to enable focus on African ESP issues. With twenty sessions and over 100 presentations in which there was high-level engagement and quality discourse, the conference exceeded expectations," said Dr Peter Minang, Science Domain 5 Leader at ICRAF who chaired the conference scientific and organizing committees.
While opening the conference, Prof Judi Wakhungu, Cabinet Secretary in Kenya's Ministry of Environment and Natural Resources lauded the conference for having a large participation of young people and early career practitioners. The conference had sponsored more than ten students pursuing subjects related to ecosystem services and for the first time in the ESP conference history held an open session for the youth.
Moreover, Prof Judi Wakhungu emphasized the need for politicians to be made aware of the need to account for natural capital, noting that Kenya had already taken a step in this direction by producing the first biodiversity atlas of the country's natural capital.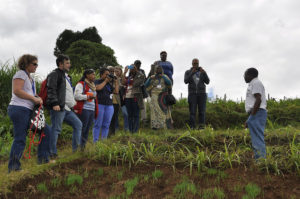 Also speaking at the opening session was Tony Simons, Director General at ICRAF who challenged the audience by asking if we really know our planetary priorities. "If we undertook a planetary audit, we would be failing with indicators such as poor planetary governance with weak compliance, excessive human conflict, unsustainable use of planetary resources, inadequate metrics for monitoring such as GDP," said Prof Tony Simons. He called for accelerated talks and deliberate effort to actively include gender in practice as going by the current rate, "It will take us 190 years to achieve gender parity."
Private sector role and involvement in ecosystems services management and SDGs was a key theme of the conference. Speaking to a charged audience, Vimal Shah , the CEO of Bidco Africa said that the private sector has a major role to ensure that the ecosystem is sustainable. " We must start to account for environmental footprint in our business balance sheets even if this is not profitable," he said. He further noted that consumers had a role in evaluating products based on their water and carbon footprint, as this would be a great incentive for the private sector to act.
Vimal called for a move from Africa's potential to action. "We have been talking of potential for the past 50 years since independence. And it will remain potential for the next 50 years, until we act," he said. For instance a huge percentage of Africa's arable land is yet to be put to use for production using modern technology and equipment. If this were to happen, Africa can feed itself and the world.
Another highlight of the conference was the role of policy and an enabling environment where His Excellency Governor Benjamin Cheboi of Baringo County in Kenya who also Chairs the Council of Governors committee on Water, Forestry and Mining talked of the need for economics in ecosystem services to ensure a fair and equitable distribution of natural resources benefits and costs. He emphasized the need to empower local and national leaders as well as decision makers on environmental conservation.
The African ESP conference stimulated the need for collaboration in Africa on the science, policy and practice of the Ecosystem Services concept and registered high interest for an Africa Ecosystem Services Network.