Monitoring and evaluation impact assessment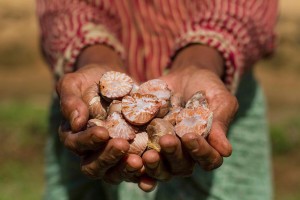 The CGIAR Research Program on Forests, Trees and Agroforestry (FTA) is an integrated global research initiative that aims to enhance the management and use of forests, agroforestry and tree genetic resources as a way to improve livelihoods and sustain environmental values.
The program itself is an experiment. It is testing methods, approaches, partnerships, and engagement strategies, seeking the most effective means of achieving positive change. Therefore, the program requires an effective and innovative system to monitor, to evaluate and to assess the impact of its work.
The FTA monitoring, evaluation and impact assessment (MEIA) system is set up to:
encourage an "impact culture" in which research and related activities are defined, designed and implemented to contribute to transformative change
ensure that work under FTA remains relevant and useful in a rapidly changing world
guide ongoing research and engagement to maximize effectiveness
help researchers learn from other FTA projects about what works best and how to focus research and foster engagement
provide evidence that FTA work is effective and that investments in the program produce competitive returns
contribute to the global evidence base on returns on investments in natural resources management research, capacity strengthening, and communications for poverty alleviation and environmental sustainability