Home
Events
Subsidiary Body for Scientific and Technological Advice (SBSTA) at the Bonn Climate Change Conference
Subsidiary Body for Scientific and Technological Advice (SBSTA) at the Bonn Climate Change Conference
World Conference Center Bonn, Germany
17 Jun 2019 - 27 Jun 2019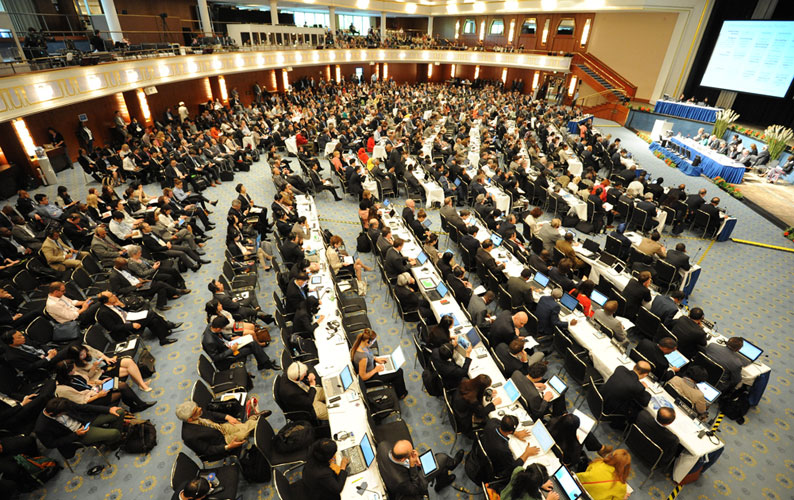 The Subsidiary Body for Scientific and Technological Advice (SBSTA) at the Bonn Climate Change Conference is one of two permanent subsidiary bodies to the Convention established by the COP/CMP. It supports the work of the COP, the CMP and the CMA through the provision of timely information and advice on scientific and technological matters as they relate to the Convention, its Kyoto Protocol and the Paris Agreement.
Key areas of work for the SBSTA include the impacts, vulnerability and adaptation to climate change, promoting the development and transfer of environmentally-sound technologies and conducting technical work to improve the guidelines for preparing and reviewing greenhouse gas emission inventories from Annex I Parties. The SBSTA carries out methodological work under the Convention, the Kyoto Protocol and the Paris Agreement, and promotes collaboration in the field of research and systematic observation of the climate system.
The 50th session of SBSTA will take place from June 17-27, 2019, in Bonn, Germany. For more information, check the event page.