Home
Events
FTA at GLF – Innovative forestry for a sustainable future
FTA at GLF – Innovative forestry for a sustainable future
9h00-10h30 UTC
Online at GLF Glasgow
5 Nov 2021
Youth Contributions at GLF Glasgow!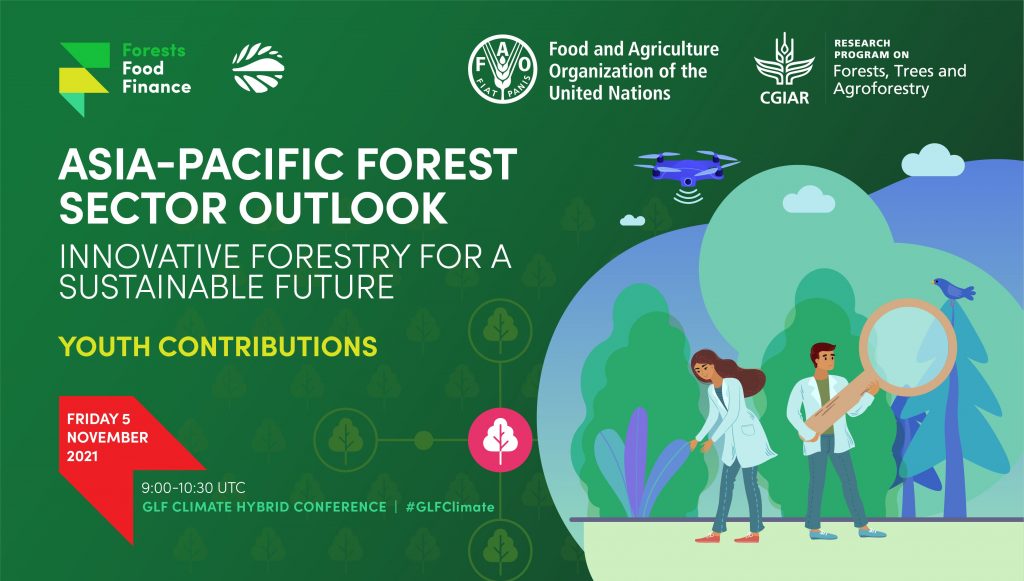 This event is part of the preparation by FAO and FTA of a roadmap on innovative technologies for sustainable forestry.
According to the Third Asia-Pacific Forest Sector Outlook Study (FAO, 2019), the uptake and scaling-up of innovative forest technologies in the Asia-Pacific region has been slow and uneven. Young people have a key role to play in amending this condition. As technology enthusiasts and forest managers of the future, they are the individuals and cohorts to take leadership and generate momentum through collaboration and social media, transform rigid institutions from within, and participate in the uptake and upscaling of innovative technologies in the forest sector of the region. This is why FAO and FTA organized a call for youth contributions. The event will show case the results of this call and present a collection of papers that illustrate, in various contexts, the potential of innovative technologies to advance sustainable forestry and sustainable forest management.
---