Home
Events
What does "bioeconomy" mean?
What does "bioeconomy" mean?
Online
23 Sep 2021
12h30-14h00 (UTC); 08h30-10h00 (Manaus time, UTC-4); 09h30-11h00 (Brasilia time, UTC-3); 14h30-16h00 (Rome time, CEST)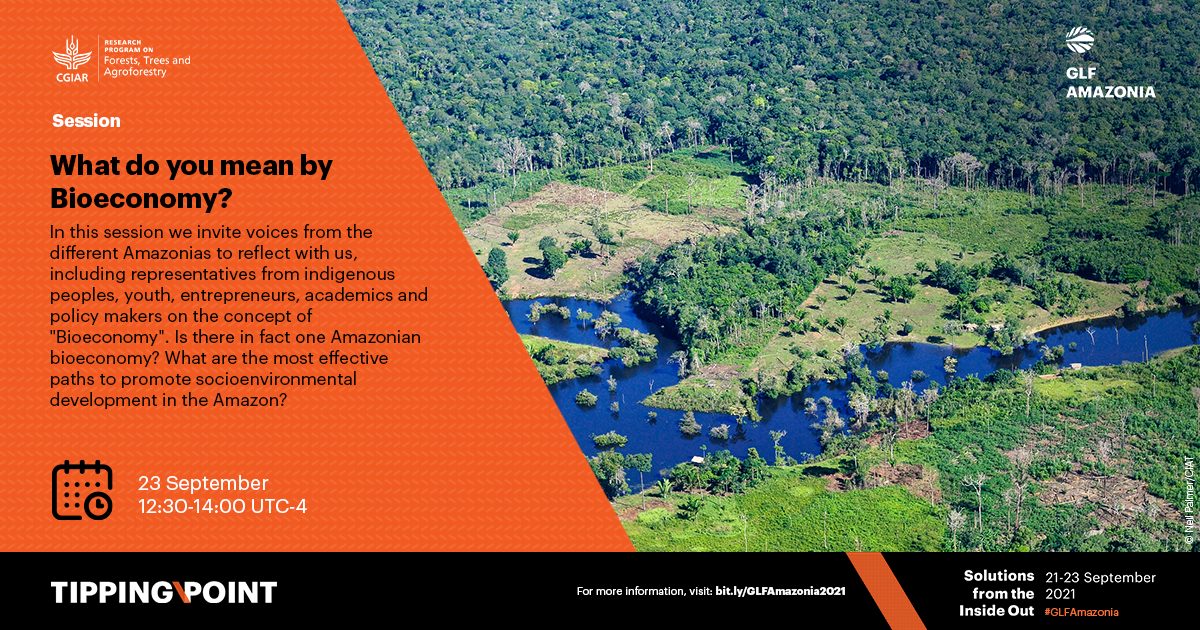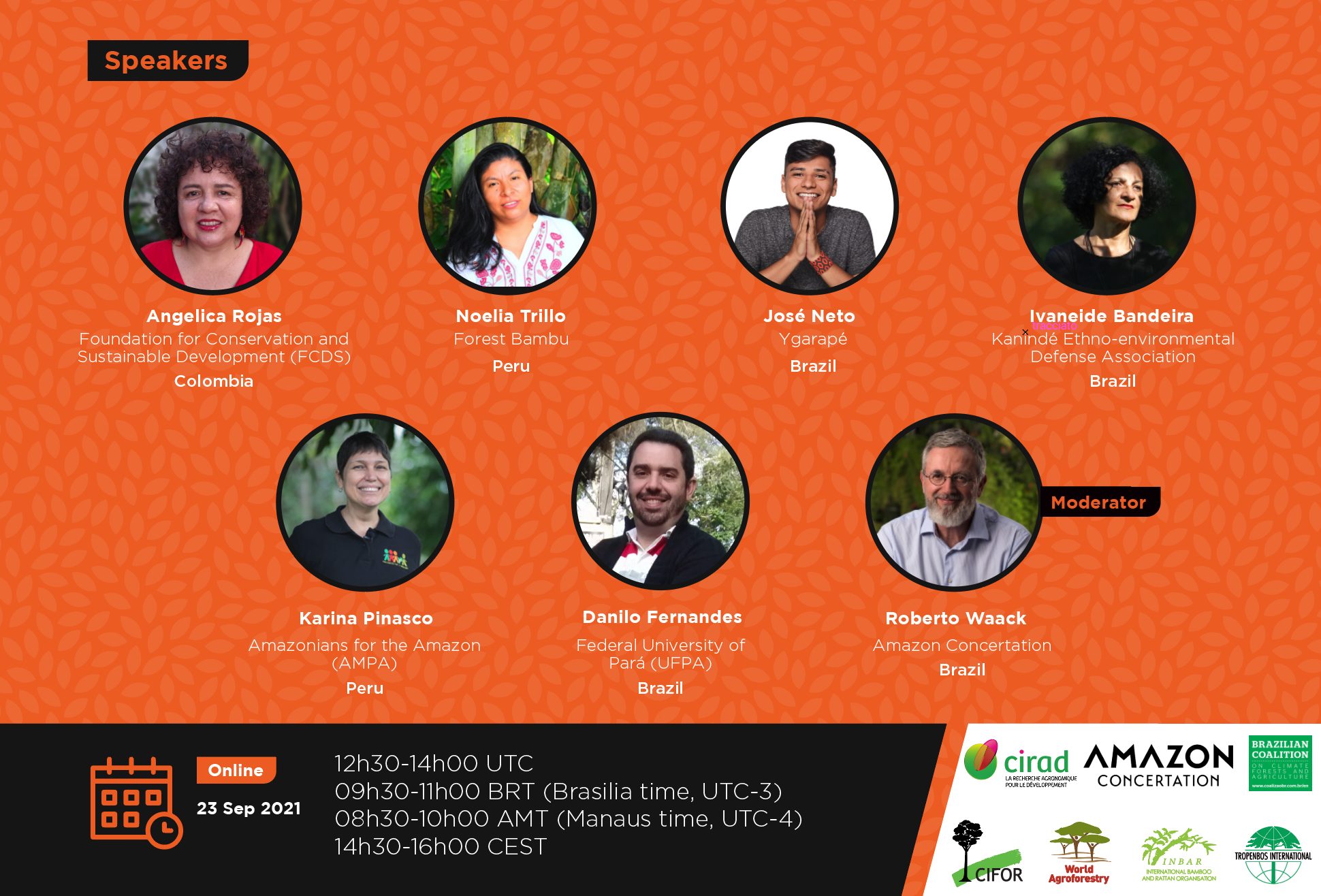 Title
EN – What does "bioeconomy" mean?
ES – ¿Qué significa "bioeconomía"?
PT – O que significa Bioeconomia?
Short descriptions
EN – In this session, we invite voices from across the Amazonian region to reflect with us, including representatives from Indigenous communities, youth, entrepreneurs, academics and policymakers. Is there in fact one Amazonian bioeconomy? What are the most effective paths to promote socioenvironmental development in the Amazon?
ES – En esta sesión se invitarán a las voces de diferentes regiones de la Amazonía, representantes indígenas, jóvenes, empresarios, académicos y representantes gubernamentales. ¿Existe de hecho una bioeconomía para la Amazonía? ¿Cuáles son los mejores caminos para el desarrollo social y medioambiental de la Amazonia?
PT – Nesta sessão serão convidadas vozes das diferentes Amazônias, representantes indígenas, jovens, empreendedores, acadêmicos e representantes governamentais, para refletir conosco. Existe de fato uma bioeconomia para a Amazônia? Quais os melhores caminhos para o desenvolvimento social e ambiental da Amazônia.
Download the fyers in English, Spanish or Portuguese.