Home
Events
Facilitating spaces for women's conservation organizations: Women's solutions from the Amazon
Facilitating spaces for women's conservation organizations: Women's solutions from the Amazon
Online
22 Sep 2021 16:00-17:30 (Manaus/UTC-4)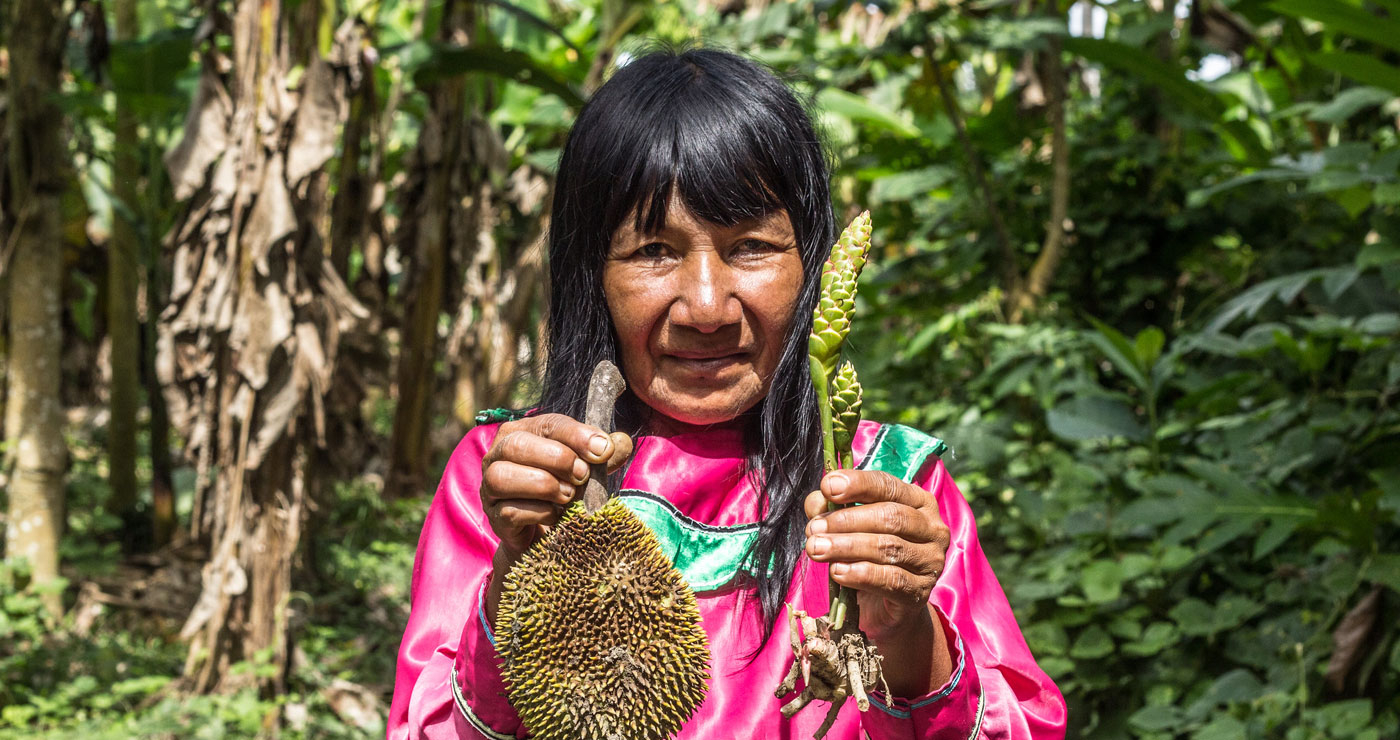 This session reports preliminary lessons learned from gender inclusive initiatives that have increased women's participation in conservation and development in the Brazilian, Colombian and Peruvian Amazon. These cases cover a diverse collection of indigenous, Afro-descendant and peasant women from across the region. The session will facilitate a discussion of findings from multiple grassroots efforts where women increased participation in natural resource decision making, gained more secure access to natural resources, or improved benefits from natural resource management. The goal will be to gain feedback from a regional audience to synthesize widely applicable lessons for others.
Spanish:
Facilitando espacios para las organizaciones de mujeres por la conservación: soluciones de las mujeres de la Amazoníaa
En esta sesión se presentarán las lecciones preliminares aprendidas de las iniciativas de conservación y desarrollo con perspectiva de género en la Amazonia brasileña, colombiana y peruana. Basándose en ejemplos prácticos de una amplia gama de esfuerzos de base para mejorar la participación de las mujeres indígenas, afrodescendientes y campesinas en la gestión de los recursos naturales, los ponentes consolidarán sus aprendizajes en un conjunto de buenas prácticas ampliamente aplicables para los responsables de la toma de decisiones y los ejecutores. La sesión, de carácter muy inclusivo, fomentará e integrará activamente las opiniones de todos los participantes.
Potuguese:
Abrindo espaços para organizações conservacionistas de mulheres: a solução das mulheres para a Amazônia
Esta sessão apresentará lições preliminares aprendidas de iniciativas de conservação e desenvolvimento com inclusão de gênero na Amazônia brasileira, colombiana e peruana. Com base em exemplos práticos de uma ampla gama de esforços de base para melhorar a participação de mulheres Indígenas, Afrodescendentes e camponesas na gestão de recursos naturais, os palestrantes consolidarão seus aprendizados em um conjunto amplamente aplicável de melhores práticas para tomadores de decisão e implementadores. Um evento altamente inclusivo, a sessão encorajará ativamente e integrará o feedback de todos os envolvidos.