Home
Events
4th International Conference on Planted Forests
4th International Conference on Planted Forests
Beijing, China
23 Oct 2018 - 27 Oct 2018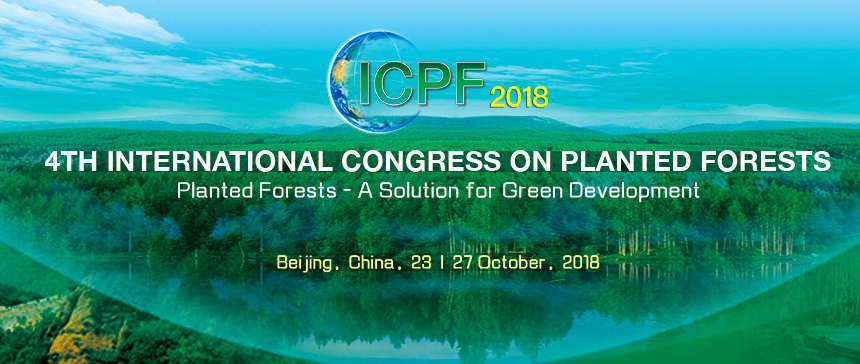 The International Congress on Planted Forests is an international academic conference that is being organized by the International Union on Forest Research Organizations (IUFRO) with the technical support of the Food and Agriculture Organization of the United Nations through its Planted Forests Programme.
Three congresses have been held so far. The 1st and 2nd International Congress on Planted Forests were held in Chile in 1999 and in New Zealand in 2003; The 3rd was held in Europe in 2013,including Bordeaux, France, Dublin, Ireland, Porto, Portugal and Estoril where held separate satellite conferences and plenary sessions. More than 180 delegates from 38 countries attended the conference, representing national and regional governments, private enterprises, universities, research institutes, international organizations and non-governmental organizations. Among them, the Minister of Agriculture, Oceanography, Environment and Spatial Planning of Portugal and the Minister of Agriculture and Forestry of France attended the congress.
The 4th International Congress on Planted Forests (ICPF) aims to investigate the contribution of planted forests to green development in the context of global changes. Topics includes the sustainability of planted forests in the context of changing climates and the future role of planted forests in bio-resources sustainability, environmental protection and green development. The 4th ICPF will also be a space of interface between scientific communities, wider society and government policy initiatives related to planted forests.
FTA will be represented in parallel sessions including "Barriers an opportunities to realising the full value of planted forests' contribution to sustainable wood for a sustainable world", "A landscape approach to planted forests" and "Increasing resilience in planted forests to climate change impacts", as well as the subplenary session on thematic area B, "Multipurpose management of planted forests" that will be moderated by FTA Director Vincent Gitz. For further details, check the event agenda.
For more information, visit the event website.