Eight stunning digital exhibits to reduce humans' "plant blindness" surrounding forests, trees and agroforestry
Forests and trees are allies in the fight to achieve the U.N. Sustainable Development Goals, but it is not always easy to see their contributions to livelihoods, ecosystems, food security and nutrition. On Dec. 9, FTA launches its partnership with Google Arts & Culture to bring audiences eight visually-engaging exhibits for forests, trees and agroforestry. The prestigious collaboration makes 10 years of forest-based research and impact more accessible to global audiences.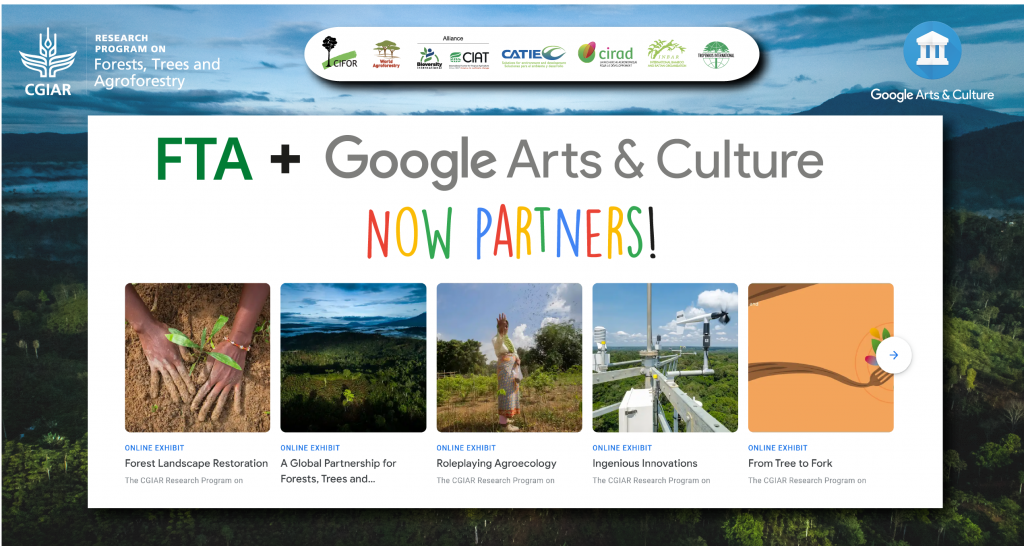 "As scientists, we were pleased to create exhibits with Google Arts & Culture, a new way to bring our important message to global audiences: trees are drivers of sustainable development," said FTA Director, Vincent Gitz, "they are the cornerstone of our future."
This work forms part of a larger Google collaboration with over 60 international organizations. Together, the partners aim to reduce "plant blindness" — the tendency for people to have difficulty empathizing with plants and the environment at risk.
Explore these eight exhibits from FTA and its strategic partners, featuring compelling images, Google Streetview, videos, key messages and infographics and find out more about our research!
A Global Partnership for Forests, Trees and Agroforestry
Learn more about FTA and the scope of its international work!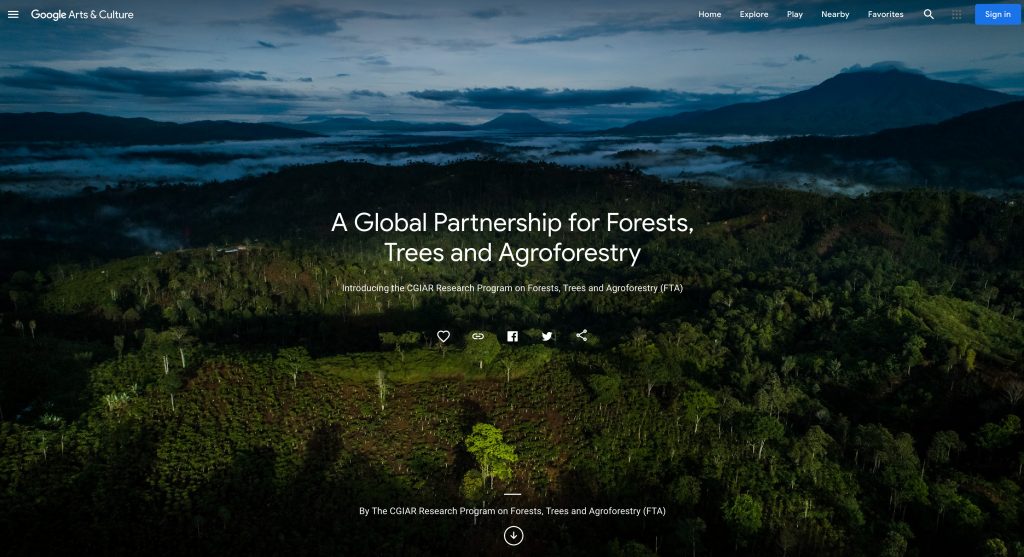 The Forest Transition Curve
Explore the relationship between trees, humans and ecosystem services over time.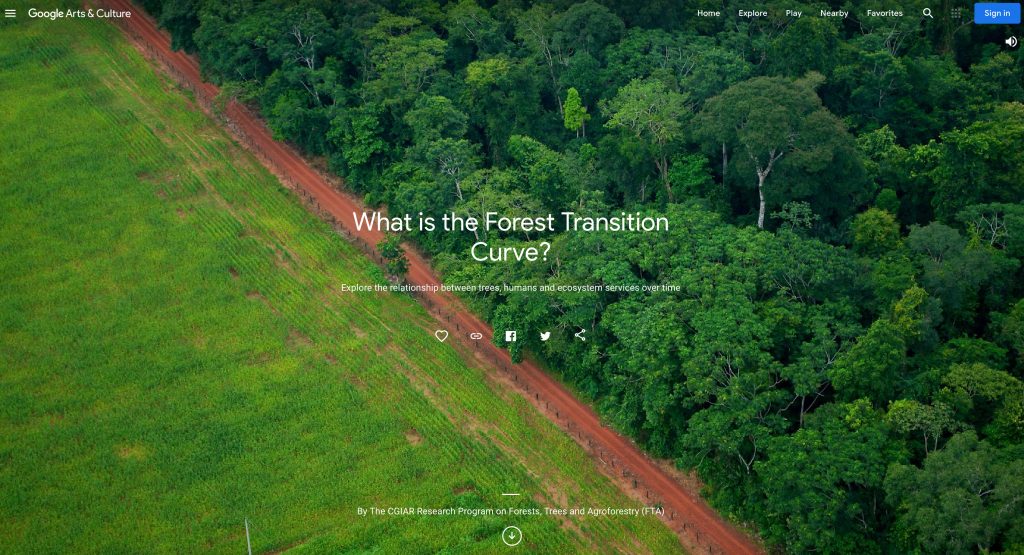 Learn about the Forest Transition Curve!
Trees on Farms
Find out how planting trees on farms (agroforestry) makes good business sense while also contributing to healthy ecosystems and food security and nutrition.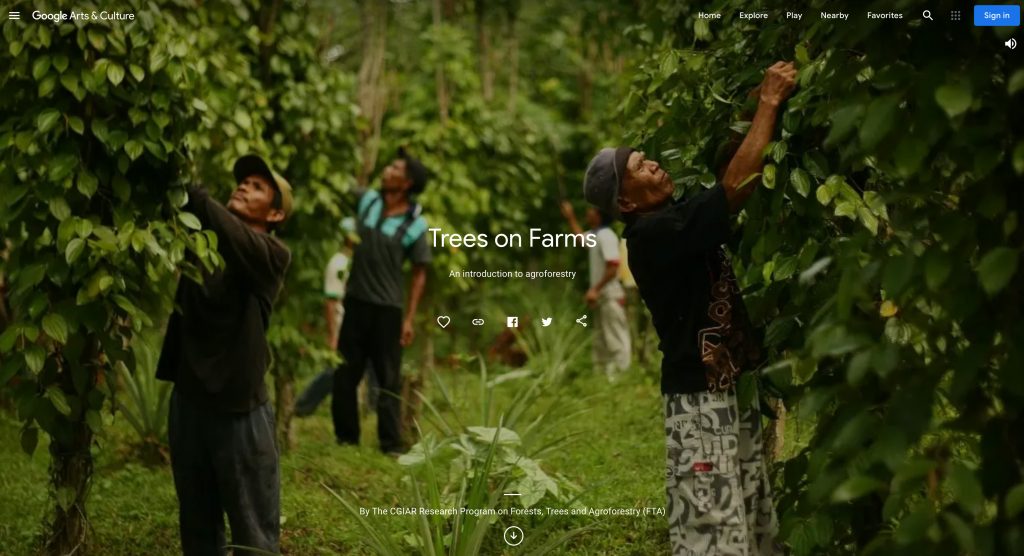 Read about the benefits of adding trees to farms!
Forest Landscape Restoration
Learn more about the 6 principles of FLR and the top 7 tree-planting misconceptions!
Did you know there are many ways to achieve FLR?
FTA Highlights of a Decade: From research to impact
This exhibit showcases FTA's achievements over the past 10 years.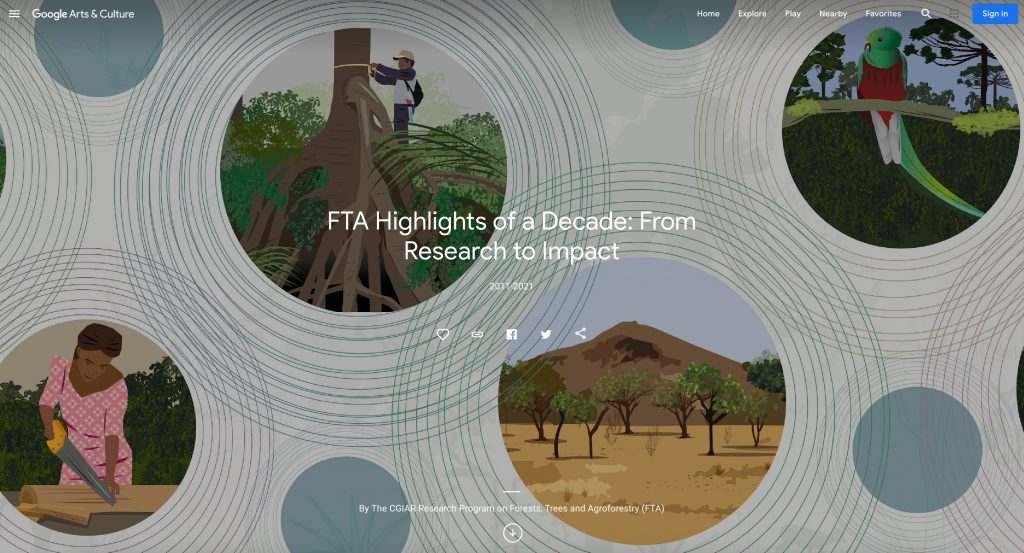 Access 10 years of research in a nutshell!
From Tree to Fork
Did you know that trees and forests are the key to the world's future food security and nutrition? Learn more about how trees provide healthy foods, cultural traditions and jobs to people everywhere.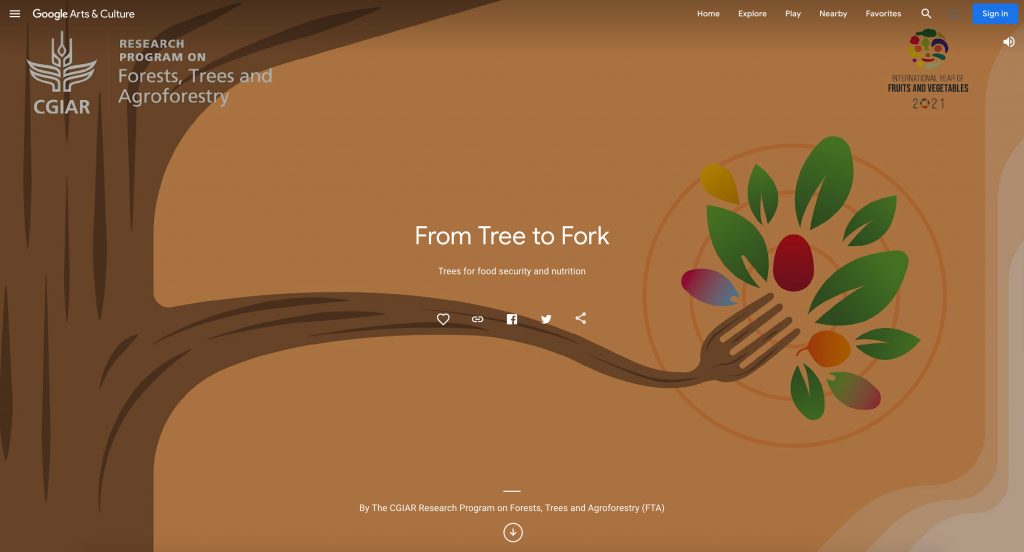 How many of these fruits have you tasted?
Ingenious Innovations
The tree sector is often perceived to be a low-tech world… time to change your opinions! Read up on these top 11 innovations that FTA and its partners have developed.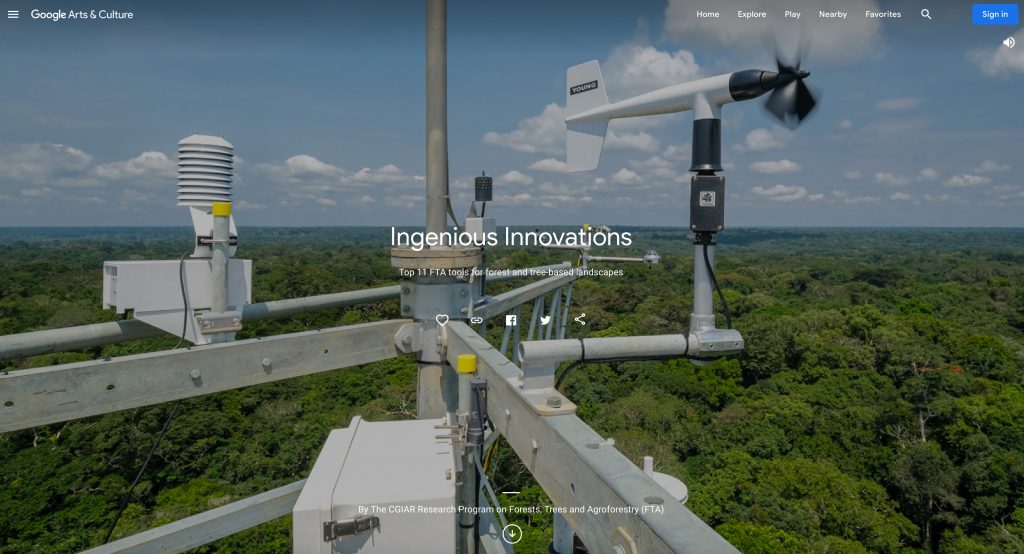 Innovations are at the core of forestry!
Roleplaying Agroecology
Play along as a smallholder farmer, policy maker and palm-oil plantation manager to learn more about the difficult decisions that we all need to make to protect our planet. What choices will you make?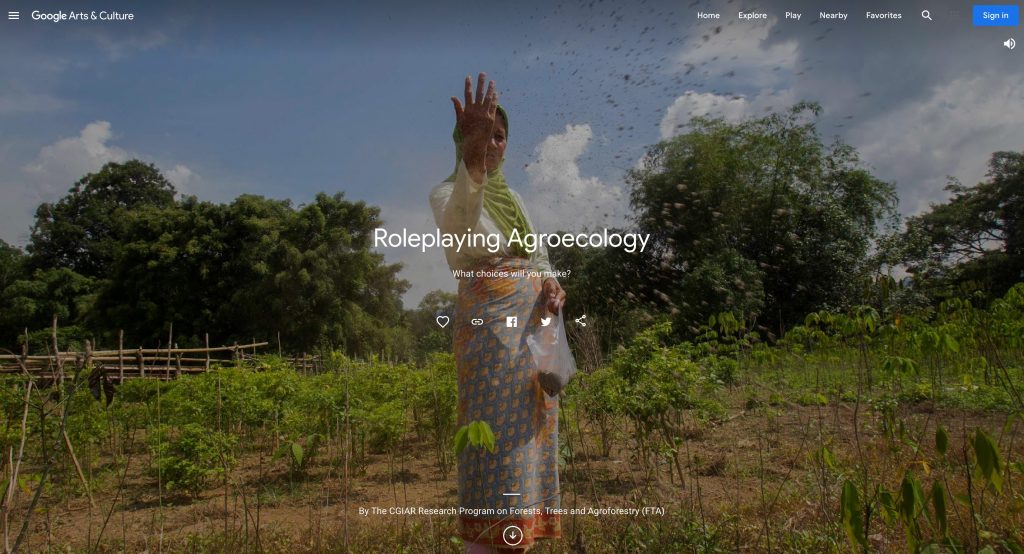 ***
The full Google campaign with 60+ partner pages and curated exhibits will be released early next year, sensitizing more people to the vital role of trees for climate adaptation, biodiversity, food security and nutrition. Stay tuned for more!
---
This article was written by Daniella Silva.
This article was produced by the CGIAR Research Program on Forests, Trees and Agroforestry (FTA). FTA is the world's largest research for development program to enhance the role of forests, trees and agroforestry in sustainable development and food security and to address climate change. CIFOR leads FTA in partnership with ICRAF, the Alliance of Bioversity International and CIAT, CATIE, CIRAD, INBAR and TBI. FTA's work is supported by the CGIAR Trust Fund.